Our Services
Virginia Equipment & Development, Inc. offers a complete line of site services for the commercial, industrial and residential markets. Our company employs the highest level of project managers, superintendents and skilled tradesmen in the industry. Our fully-owned fleet of equipment and our solid relationships with other site trades enables us to provide a turnkey package from clearing through final paving and landscaping.
Clearing & Grubbing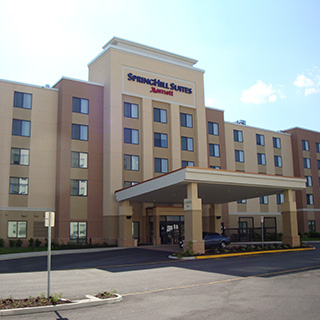 Virginia Equipment & Development has a clearing and grubbing team that is capable of disposal of trees, snags, logs, brush, stumps, shrubs, and rubbish from the designated areas.
Protection of existing vegetation. Trees and other vegetation designated to remain undisturbed will be protected from damage throughout the duration of the construction period. Earthfill, stockpiling of materials, vehicular parking, and excessive foot or vehicular traffic will not be allowed within the drip line of vegetation designated to remain in place. Vegetation damaged by any of these or similar actions will be replaced with viable vegetation of the same species, similar condition, and like size unless otherwise approved by the contracting officer. Any cuts, skins, scrapes, or bruises to the bark of the vegetation will be carefully trimmed and local nursery accepted procedures used to seal damaged bark.
Marking. The limits of the area to be cleared and grubbed will be marked by stakes, flags, tree markings, or other suitable methods. Trees to be left standing and uninjured will be designated by special markings placed on the trunk about six feet above the ground surface.
Clearing and grubbing. All trees not marked for preservation and all snags, logs, brush, stumps, shrubs, rubbish, and similar materials shall be cleared from within the limits of the designated areas. Unless otherwise specified, all stumps, roots, and root clusters that have a diameter of one inch or larger shall be grubbed out to a depth of at least 2 feet below subgrade for concrete structures and one foot below the ground surface at embankment sites and other designated areas.
Disposal. All materials cleared and grubbed from the designated areas shall be disposed of at specified locations. Virginia Equipment & Development is responsible for complying with all local rules and regulations and the payment of any and all fees that may result from disposal at locations away from the project site.
Earthwork & Grading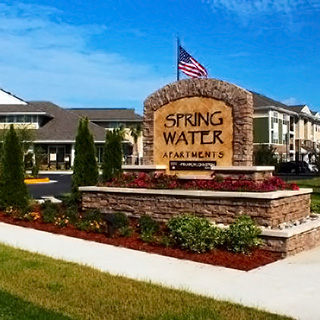 Structures are only as stable as the ground on which they stand. Virtually all land development involves modification of the ground surface by grading — the excavation, hauling, and placement of rock or soil material — to create building pads, roadways, and earthen structures. Grading can improve soil conditions, such as when landslide masses or zones of collapsible soil are removed and replaced with engineered fill, but poor grading practices can create soil stability problems where none existed before. Earthwork includes not only the creation of graded surfaces and slopes but also the construction of dams, levees, landfill liners and caps, and other earthen structures.
Virginia Equipment & Development has a grading team that is capable of fine grading and mass excavation for extensive earthwork projects. Our extensive experience and our grading team are capable of performing mass parking lot excavation, BMP excavations and utilize our experience / expertise for fine-grading projects to the tightest of tolerances. In these current times its important to minimize and balance the earthwork to meet tight construction budgets and schedules.
Virginia Equipment & Development has developed several unique methods on a variety of grading and earthwork projects ranging from the construction of residential tracts, to schools, industrial buildings and commercial projects. Whether your project calls for scraper spreads, track-hoe excavations, loader excavations, on-road or off-road hauls, Virginia Equipment & Development can handle the job.
Site Concrete & Foundations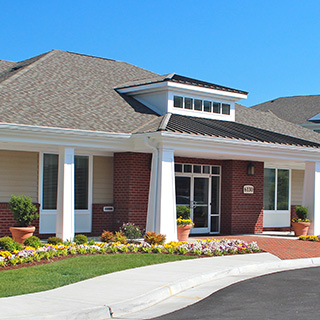 Our foundations are what we have established ourselves on, in which there is no project too big or too small. Let us assist you with our turn-key services to assure you are receiving the quality work and materials you deserve.
With Virginia Equipment & Development, building is not just a job, but our way of life. From site preparation and underground drainage, to patterned concrete and exposed aggregate, our team of professionals provides expertise and quality workmanship in a variety of foundations.
Whether you have a small residential project or a large commercial project, Virginia Equipment & Development prides itself in having the knowledge, resources, and ability to see your new construction project through from start to finish
Underground Utilities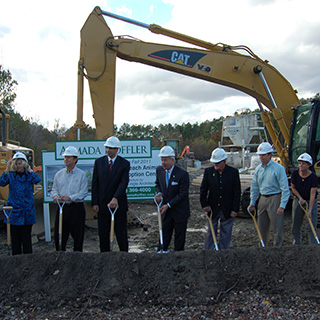 Virginia Equipment & Development specializes in underground utility construction, civil/site work construction, and excavation. Virginia Equipment & Development has extensive experience in the installation of sanitary sewers, storm sewers, water transmission pipelines, street construction, reinforced box culverts, earth and rock excavation, pump stations, channel and storm drainage improvements, poured-in-place concrete, rip rap placement, and demolition.
Virginia Equipment & Development's underground utility crews have successfully completed numerous projects for private developers, as well as local municipalities, various state agencies, and private companies in heavily populated urban areas. Our firm performs in all types of underground utility construction, including:
Water/Sewer
Underground BMPs
Underground Excavations for Large Structures
Subdivision Utility Infrastructure